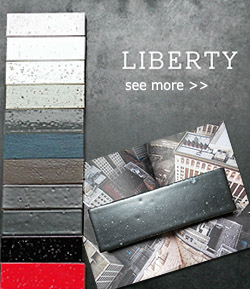 "workshop" glazed brick tile: liberty series
start with one of the best glazed brick tile series of whites and greys (in matte and gloss) and crown all that with a classic black and red. these are the colors of, liberty, a group of industrial-chic glazed brick tiles from the workshop collection by clé. we find them irresistable for any application and downright perfect for a splash, shower, fireplace, feature wall, powder room, entry hall...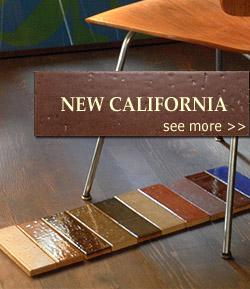 workshop glazed brick tile: new california series

cool mid-century. that's how clé would describe this group of colors for our glazed brick tile series- workshop. inspired by the funk and pop of early california modern design, they are perfect with your best eames, knoll and neutra finds. each tile shade revisits glazed brick tile colors that were just recently vintage and spins them right back into a modern new vibe. we'd call them groovy, but they are probably too funky for that.